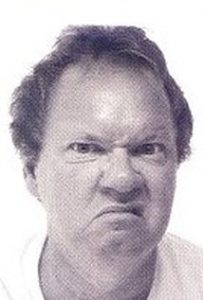 Joel D. Wynkoop has been acting since the 70's.
Teaming up with Tim Ritter to do "Twisted Illusions," "Truth or Dare," "Killing Spree," "Lost Faith," "Wicked Games," "Creep," "Screaming for Sanity," "Dirty Cop No Donut."
Then working for others in movies such as "Slasher Weekend," "Herschel Gordon Lewis' The Uh-Oh Show," "Demon," "Stopped Dead," "Crazed," "The Black Book," "One Night of Fear," and "Cracbaby Billionaire," just to name a few.
TV shows, Joel D. Wynkoop's "The Other Side" and "The Joel Wynkoop Show."
He's done countless TV commercials, infomercials, and stage plays.
Wynkoop has definitely paid his dues. He continues to act today, wherever the movie takes him.
His latest work has him battling a mutant werewolf in Seb Godwin's "Lycanimator," battling villains in "Battlesuit," saving a kidnapped child in "Nekoda," and hunting down Satanists in "Dead End."
Joel's movie, "I Dared You Truth or Dare 5" premiere's at The Tampa Theater on September 1, 2017.
You can see more on Wynkoop and his movies at www.joeldwynkoop.com