Space Coast Comic Con – September 09, 10 & 11, 2016
301 Tucker Ln, Cocoa, FL 32926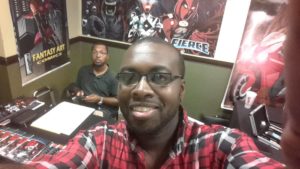 ICCCON 2 is pLeased to announce that Mr. Anthony Sanders will be joining our artist alley at ICON2. If Anthony's company logo looks familiar to you it's because he is another amazing artist at Fantasy Art Comics production.
My name is Anthony Sanders from Kinston North Carolina. I am one of the artist at Fantasy Art Comics. I have been drawing since the age of 7 and over the last few years started releasing my own comic book entitled Vicious Cycles. I have done several covers for various Fantasy Art projects as well as short stories in different books. I also write and color my own title as well as help with some character development.