Space Coast Comic Con – September 09, 10 & 11, 2016
301 Tucker Ln, Cocoa, FL 32926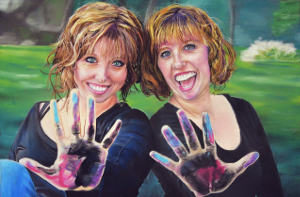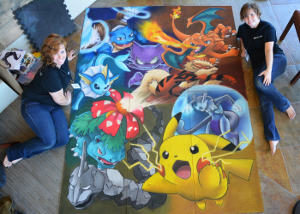 Devon and Lexi (the Chalk Twins) both received majors in studio art and studied a wide variety of art media through the University of Georgia program in Cortona, Italy. In addition to their formal study in art, Devon and Lexi have enjoyed tremendous success as chalk artists. For the past ten years they have been participating in chalk art competitions where they have been awarded in 17 out of 21 events. Now they bring their live chalking performances to conventions and special events around the country. You can see more of their work online at www.chalktwins.com, www.facebook.com/chalktwins and chalktwins.deviantart.com. They will be working live on a large, epic piece throughout the convention but feel free to interrupt them to talk about art, anime, twin stuff – whatever you like!