Space Coast Comic Con – September 09, 10 & 11, 2016
301 Tucker Ln, Cocoa, FL 32926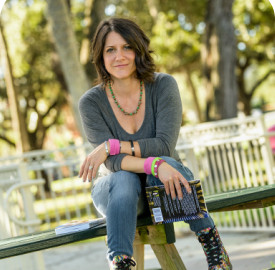 Jaimie Engle is a multiple award-winning spec fiction author, and the host of "The Right Engle" podcast, where she discusses sci-fi & fantasy books, films, and shows. Dreadlands: Wolf Moon spins Vikings with Werewolves compared to Twilight meets the Shanarah Chronicles. www.jmebooks.com.