Space Coast Comic Con – September 09, 10 & 11, 2016
301 Tucker Ln, Cocoa, FL 32926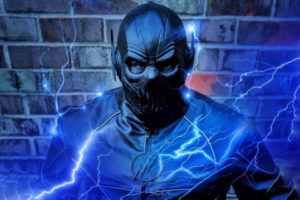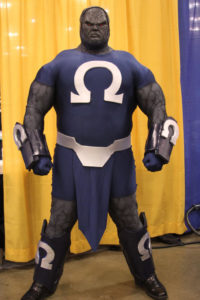 ICCON2 is very proud to present our Next Celebrity VIP Special Guest, The One, The Only Eric Moran ! The Smoke has confirmed with ICC that he will be joining us again this year at our second convention! The Smoke is an internationally known Cosplayer who continues to do amazing things in the Entertainment industry, here is a brief Bio on him: Eric Moran is Philadelphia native. The former United States Marine was also a professional wrestler for companies like Gorgeous Ladies of Outrageous Wrestling, Extreme Championship Wrestling, Cyberspace Wrestling, and Women's Extreme Wrestling. Pro-Wrestler/ Actor/ Cosplayer, Eric has appeared on television shows including The Jenny Jones Show and Heavy Sedation. Eric is one the founders of Together Brothers Productions, an independent film production company based on the east coast. He's worked as film writer, director, producer, and actor with over ten independent films and web series like, The Deep End, Legacy, and Trek Isolation . In 2014, The Smoke became a household name in the world of cosplay when he hosted the Syfy channel's series, Heroes of Cosplay. His massive physique, cool demeanor, and confident style have led him to be included in projects highlighting in the world of comic books for Big City Comics Studios, DC Comics as Freight Train, and currently appearing in George Perez's, Sirens. The Smoke routinely visits school to inspire and motivate kids as well as participates in charity events such as The Peace Fund Games. ICC was proud to have The Smoke at our very first convention and it is only fitting that we announce 1 year later on ICCon's Anniversary that the Smoke joins us again in September at SPACE COAST Convention center! Here is your chance to meet an ICON!