Space Coast Comic Con – September 09, 10 & 11, 2016
301 Tucker Ln, Cocoa, FL 32926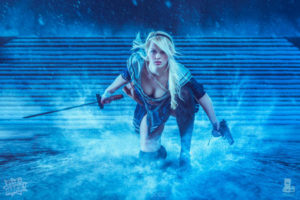 I am first and foremost a creative girl who loves video games. I've always enjoyed crafting and when I worked up the courage to explore cosplay is when I decided to it was the medium for me. I'm a cosplayer, model, armor and prop builder, entertainer, video maker, painter, writer, and graphic designer. The longer I cosplay the more I love armor builds and challenging myself to get better. The hat-wearing is strong with me, and beware of your butt… it will be touched.