Space Coast Comic Con – September 09, 10 & 11, 2016
301 Tucker Ln, Cocoa, FL 32926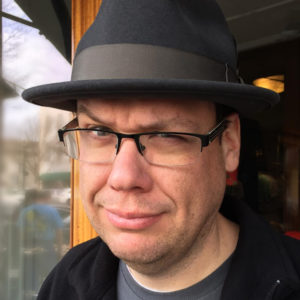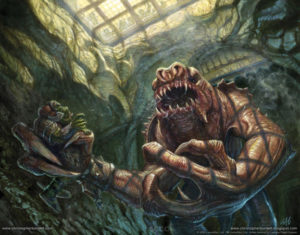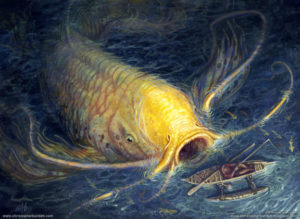 Christopher Burdett has specialized in designing, illustrating, and making monsters for the entertainment industry for more then sixteen years.
Christopher began his career working in television and film designing makeup and creature effects. Christopher has worked on such cult hits as Buffy the Vampire Slayer, Angel, and Firefly, as well as a long list of horror and monster movies. Christopher has been active both behind and in front of the camera, having created and performed monsters for television and film.
For the past eleven years Christopher has worked as an illustrator and concept designer in the tabletop gaming industry. From roleplaying games to miniature games to card games, Christopher has created monsters both big and small for many of the top gaming companies. Specializing in monsters has allowed Christopher to work on Magic the Gathering, Dungeons & Dragons, and many Star Wars products. This is just a small list of the many projects Christopher has worked on.
"If monsters are involved, it is a good chance Christopher is involved!"